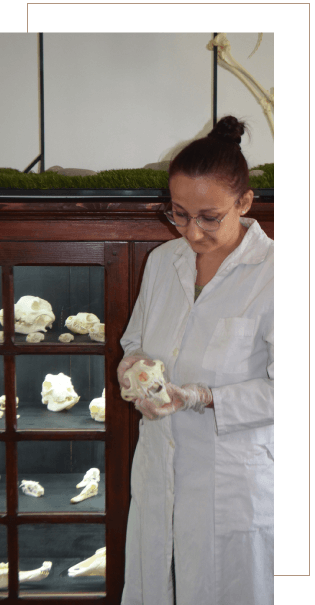 ABOUT
Hello! My name is Sarah.
And here is my story.
I have always had a passion for the life sciences. As a child, I was fascinated by museums of natural history, where I never tired of admiring the animals, each more impressive than the last. When I wasn't wandering in the museums, I got lost in animal encyclopedias, or watched animal documentaries.
I naturally studied in the field that fascinates me. So I have a bachelor's degree in biology and geology, as well as a master's degree in ecology.
During my studies, I had the opportunity to work, inter alia, on preserving the natural state of protected natural space in the Pas-de-Calais (a department in northern France), and on the endangered bird species in the Channel and the North Sea. Volunteer with several associations, I went out to many multispecies animal counting in their natural environment, and I worked on the scientific examination of animals (mammals and birds) washed up on the beaches.
At the same time, I started my own osteological collection.
After finishing my master's degree, I worked as a high school teacher.This is why I am convinced that students, regardless of age, need to see closely and to handle real bones in order to better understand anatomy and the living as a whole.
Beginning of the OsteoWorld adventure
I would like from now on to put my knowledge, my experience and my energy in a company that corresponds to my values : ethical and for educational purposes.

COMMITMENTS
We are convinced that osteology can go hand in hand with ethics. That is why we have chosen to adopt responsible choices for each stage of our work.